Contact our Sales Office for more information... 859-498-0403
You need have at least Version 7 of the Flash Player Plugin to view this content.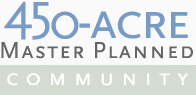 Silver Creek incorporates residential, retail and commercial sites into one community, with all the needs of daily life within walking or biking distance. Nestled around an award winning 18-hole golf course, Silver Creek offers residents a place to live, work, and play.